I LOVE home decor and little vintage shops in particular. When Joanna Gaines came onto the HGTV scene, it was like all of the stars aligned. She loved all of the stuff my family and friends raised their eyebrows up at me about like the big giant barn door we hung above our windows in our dinette, the giant olive bucket that sits in our living room, and the giant green vintage chalkboard in our basement from a razed school. I love all things old, simple, and farmhouse, and Fixer-Upper (and nesting during my pregnancy) only solidified my obsession with decorating.
For years, I kept thinking, "Get RID of the neon and crazy patterns, Amanda! Your classroom needs an overhaul!" It wasn't until I started getting neon zebra print throws and zebra print window scrapers as Christmas presents that I knew it was time for a change. So, I started bringing in some things from home: jars, burlap, galvanized metal, chalkboards, globes, etc. I kept all my neon bins and lived in a sort-of design limbo for two years. One foot in the farmhouse world and one foot in a junior high girl's bedroom. Oh my word. I just knew at my core that this was the year to change it all up. I couldn't take the neon for one more year, but then I decided to leave the classroom to stay at home with my son, Reid. So, I started giving things away and taking piles and piles up to the teacher's lounge, or leaving little gifts for friends who had classrooms with my color scheme or past themes. I kept thinking, "Get rid of all of the stuff!" But, as I packed up my classroom, all of those neon bins I loathe ended up in my car and ultimately ended up stacked upon shelves in my basement. Why? Because I was holding on to the idea of the money I spent on them…ELEVEN years ago. I was holding on to the idea that I would use them again SOMEDAY. The thing is, I won't.
For those of you who don't already know, I am transitioning into a new role as the Literacy Consultant for my county. My primary role is to facilitate lead teacher meetings for K-2 Literacy and Math (with a math consultant), 3-6 Literacy, and 7-12 English Language Arts. I have been working to put together PMTs. Basically, they are committees comprised of teacher-leaders. I will collaborate with them as I plan each meeting and organize professional development pieces. Essentially, I will present PD to teachers who will take information and strategies back to their teams in 24 different school districts. I will also analyze data to help close the achievement gap and raise test scores, and I will work closely with our state support team and curriculum directors. I'm going to be in charge of a summer professional development day for our county teachers, and I will consult with individual school districts from time to time as well. I'm also going to have my fingers in gifted education, world languages, and our One Book One Community program. Just getting my feet wet! I am really excited to branch out and try something new that allows me to totally immerse myself in literacy and professional development. I also love that it gives me more time with my son because it's a part-time position. I will forever be grateful for this opportunity…for balance.
Here's a little peek at my cubicle.  I pulled in a rustic frame that has chicken wire inside of it.  I use a decorative clothespin to display a photo of my sweet family inside of the frame.  I also incorporated a bunting, white flowers, a shiplap paper tray, Rae Dunn office supplies (swoon), cork magazine organizers, galvanized metal, a wire basket, a blue mason jar, and globes to cozy it up.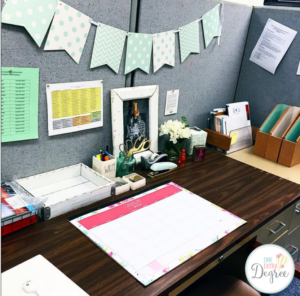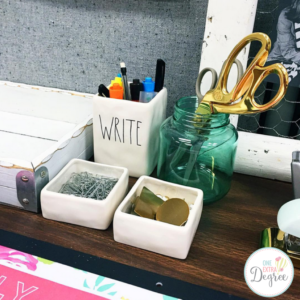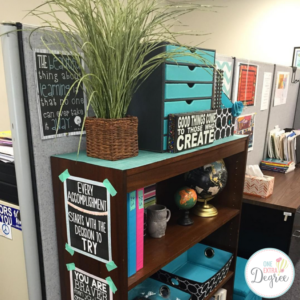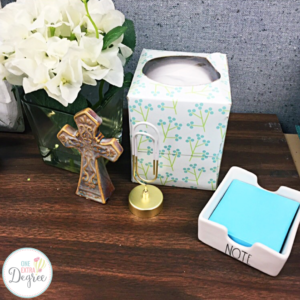 You can tell I kept a lot of my teal and black bins and brought them into my office, but all of my neon baskets ended up in a county teacher resale group in Facebook. If I don't transition into another curriculum role once my son (and any future kids) go to school and I head back to the classroom, I know in my heart of hearts that I don't want to do neon anymore. I will simply scrounge around and bring things from home.   I just love how homey my office space is, and I know I'll crave that in the classroom too.  That got me thinking…how could I support teachers who want to add a little farmhouse flair to their classroom?
Tip 1: Chalkboards and chalkboard paint are your friends.  Use them liberally.  Traditional chalkboards look great in classrooms, but there's something about a chalkboard globe that makes my heart beat faster.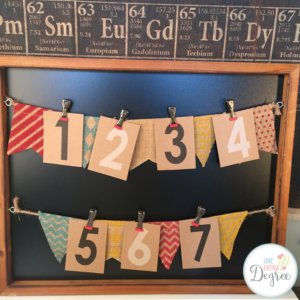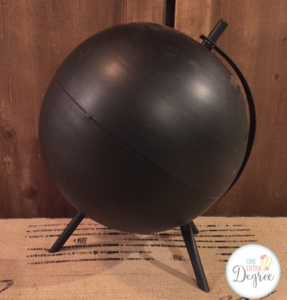 Tip 2: Shop around little antique shops for chairs, benches, stools, and small tables that have been given a new life.  I scored this chair for $10 a few years ago, so there are deals to be found.  Throw in a feedsack pillow, and viola! Farmhouse!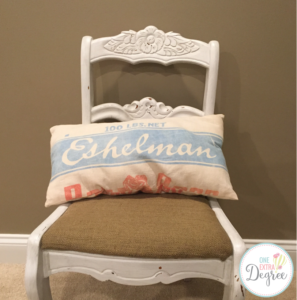 Tip 3: Abandon your brightly colored magnets.  Go to the hardware store, and pick up these heavy-duty circular magnets, and use simple metal clips to hang your charts.  It definitely adds an industrial flair, doesn't it?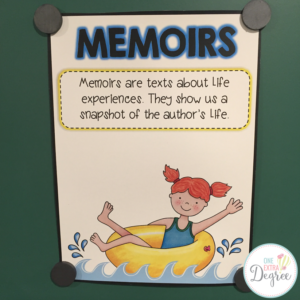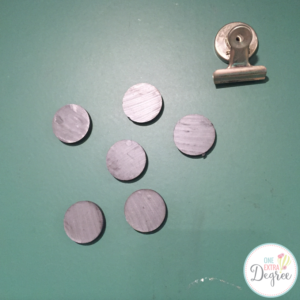 Tip 4: Attach magnets to the back of a clipboard to display a classroom sign. You could attach it to the board, to the side of a metal shelf, or to the side of a filing cabinet like I did in my classroom.  Now notice that my magnets are sliding in the back and are visible. The beautiful thing about vintage decor is that perfection isn't the expectation.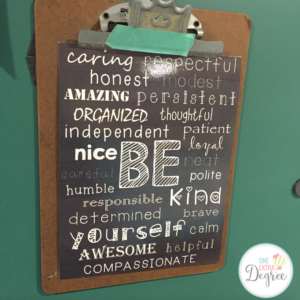 Tip 5: Use wire baskets, galvanized bins, natural baskets, and locker baskets to store materials. You can choose to keep it monochromatic, or you can buy some of the colorful baskets on the market.  Either way, you can't go wrong.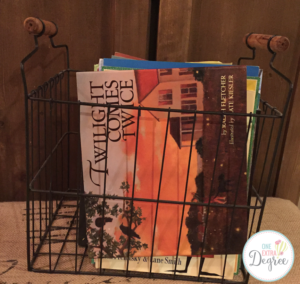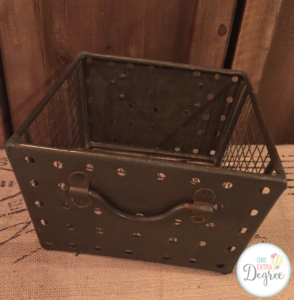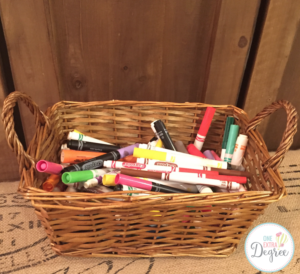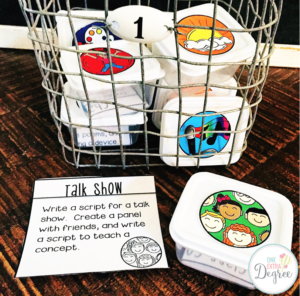 Tip 6: Use metal clips to hang items on twine or buntings.  These beauties came from CanvasCorpBrands, and I am obsessed!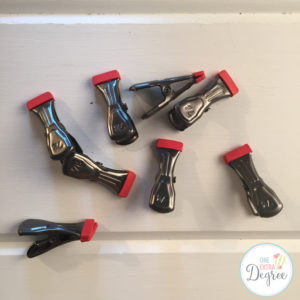 Tip 7: Cut scrapbook paper up to use for displays, center signs, math centers, or word work centers.  I love these simple white, cream, and Kraft papers that are also from CanvasCorpBrands.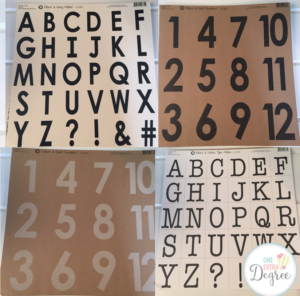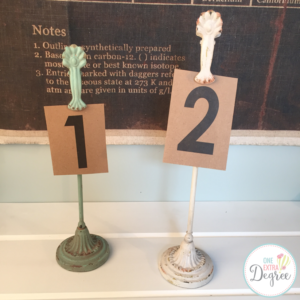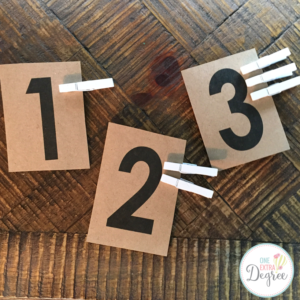 Tip 7: Use a mini crate for organization.  This is perfect for storing "recipes" for good writing.  Can you imagine students writing advice to one another as they read mentor texts and stuffing them into the mini file folders?  I LOVE this!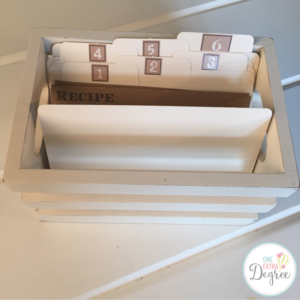 Tip 8: Place faux apples in large glass jars for that vintage classroom/farmhouse touch.  This was one of my favorite things in my classroom! I put it next to a corkboard with wooden number blocks, a flower frog, and a flashcard.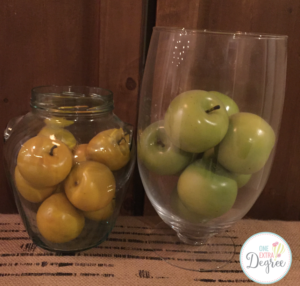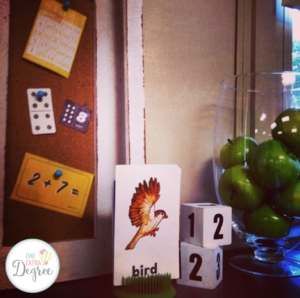 Tip 9: Use a vintage clip display to showcase vocabulary words.  So simple and pretty… and no staples or bulletin boards required.  This is great for small classrooms or rooms with limited display areas.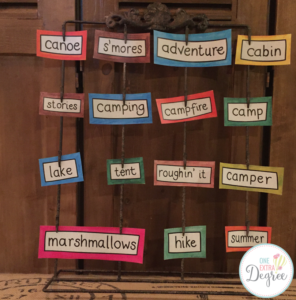 Tip 10: Shiplap all of the things!  I love this shiplap bulletin board paper.  It is perfection! I know there are some really great rustic photo backdrops that can also be used for classroom bulletin boards.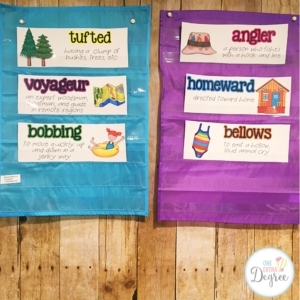 Ultimately, think of your classroom as your home away from home.  Surround yourself with things that you love.  Bring in items from home.  Watch lots of Fixer Upper for inspiration.  Then, ENJOY your space and grow those kiddos!